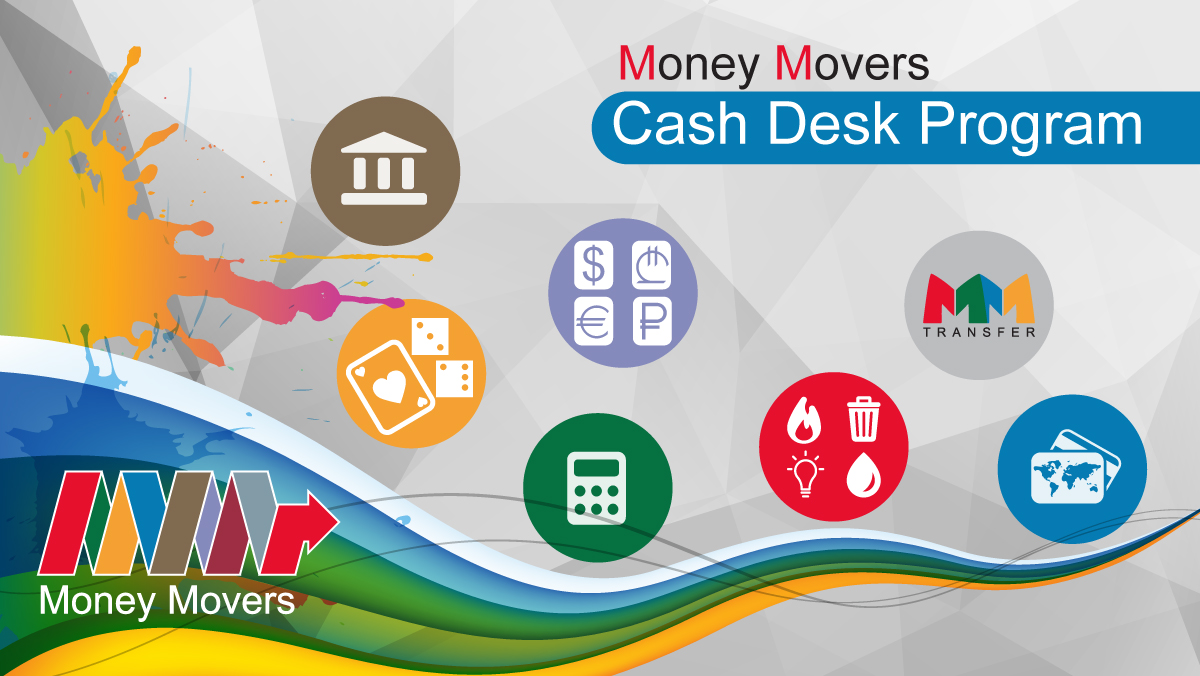 Money Movers Cash Desk Program
21/10/2016
Money Movers Cash Desk Program is created for the companies, who have their own cash desks and are serving customers. With this program, they can do many operations like, Utility payments, mobile top up, currency exchange, top up or withdraw money from e-Wallets, transfer money to bank accounts, Identification of customers, put them to the black list or remove, send or receive money transfer, etc. Also, see all operations and check statuses.
With signing one agreement, company gets the best program to serve physical persons for free and it doesn't need any integration.
The system works as a single window and service time and quality gets better;
Program includes all Georgian payment services and all main international payment systems;
The system automatically generates the conversion rate according to Bloomberg and responsible person in the company is able to moderate rates manually;
Money Movers new services are added automatically to the list of products and company doesn't need any additional integrations and updates to use them;
Money Movers gives the company control panel of the program and the company registers its branches, operators, and defines the rights of employees, etc.;
The program includes "FMS" demands functionality, which automatically notifies/reminds operators of the obligations, and sends the report to "FMS" responsible employee of the company;
The software is protected by modern security systems and only authorized users can access the system with SMS verification;
If interested to the work in Cash Desk Program, fill in the online application https://mm.ge/cash_desk.php?lang=geo or contact a sales manager at 995 (32) 2033333 – extension №103.
After signing the agreement with Money Movers, in the Cash Desk Program is registered agent's responsible employee, who will receive login user name and password and after, he will be able to:
Register a branch;
Register cashier, manager, collector and accountant;
Add or delete currency in the system;
Add users to the black list or remove from the list;
Set up currency exchange rates;
Set up currency exchange fee and/or per cent;
Set up a fixed fee amount and/or per cent, for the payments;
Control balances, operators and branches work.
Cash Desk Program test environment is given on a link https://mm.ge/cash_desk.php and according to the wishes, you can enter it using of the administrator, cashier, manager or accountant roles.