To view the transfer history in Keeper Mini wallet
To check your transfers' histories in Keeper Mini wallet, you should:

1. Log in your Webmoney wallet, press "Purses" and check "Transactions history".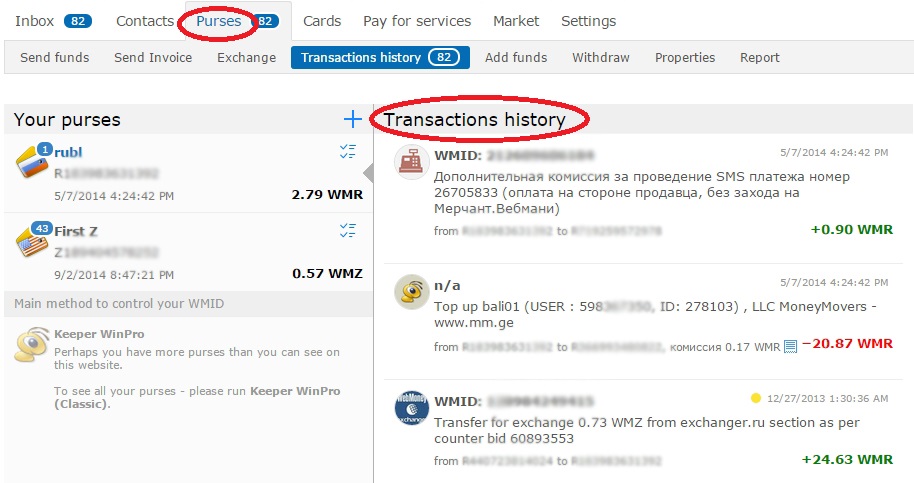 2. To check identificator of
transaction (ID)
performed on Money Movers website, you should choose appropriate one from the list and click on it.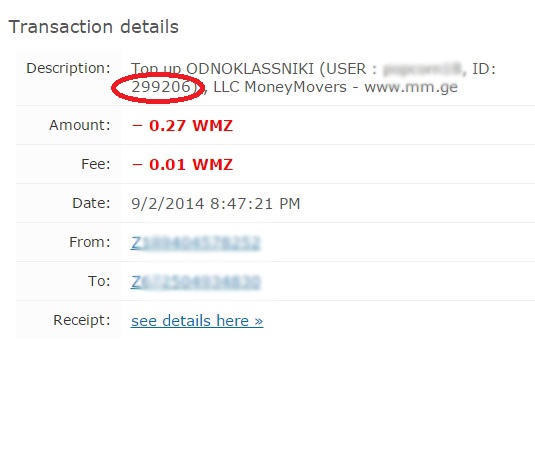 Share